They say your home
reveals who you are
We create furniture in clean-lined, cosy
designs and each piece tells its own story.
We love wood. It's part of our Nordic DNA.
It lends warmth and glow to any home, in
the city or in the countryside,
newly built or built decades ago.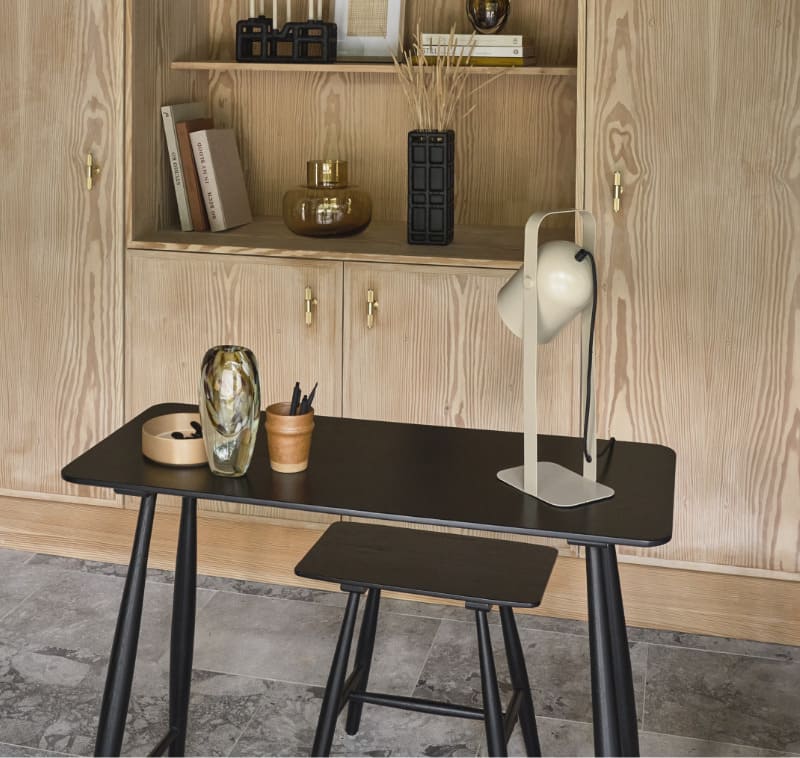 Stools
Benches
Tables
Chairs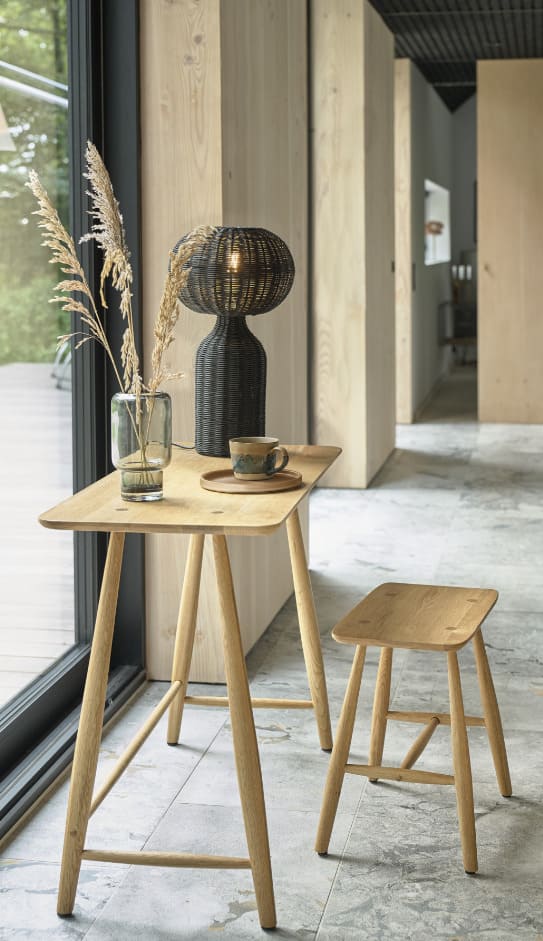 Bodo
European oak
– naturally oiled
The BODO series includes a desk, a stool, a
high stool, a coffee table and a bench crafted
from oiled oak, featuring rounded contours
and stylish details. Oak wood is a strong and
long-lasting material that develops a patina
over time. The warm glow melds beautifully
with most home décors, adding cosiness
and charm.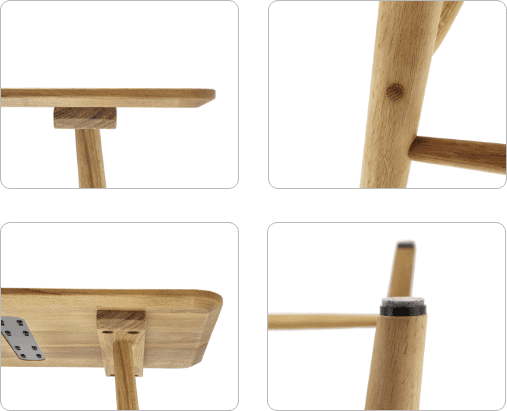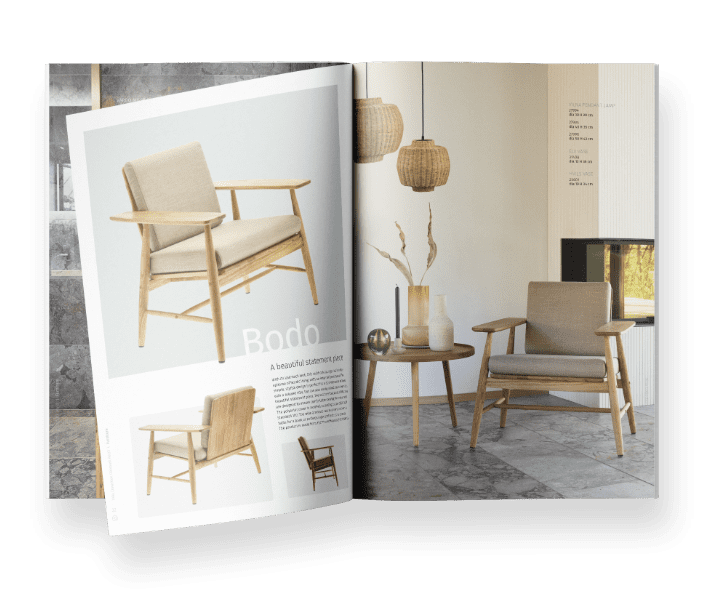 Furniture
Furniture can be used to express personality and
create just the right atmosphere in the home, defining
the perfect setting for life.
See catalogue