Each season, we present an exquisite universe of designs that
create a unique range for modern interior design.
Bodo Lounge Chair
The simple, stylish design is perfect for a Scandinavian interior with a relaxed vibe, but can also easily stand on its own as a beautiful statement piece.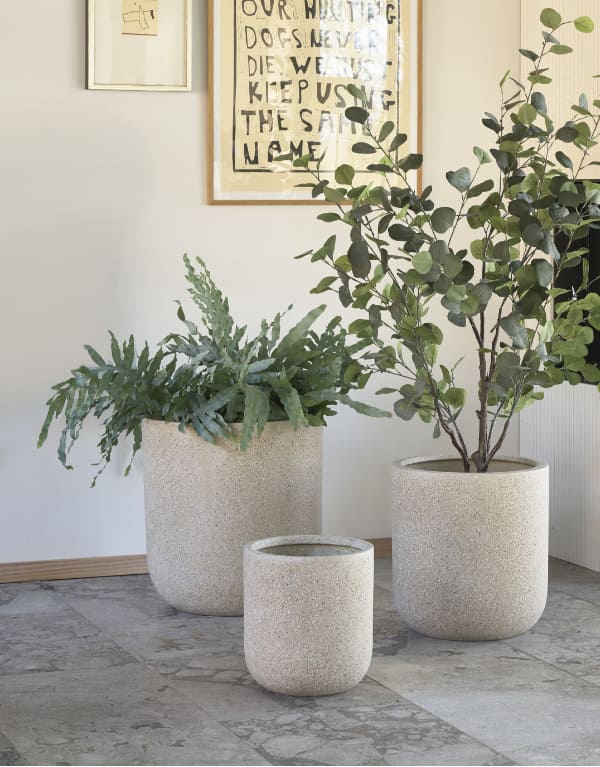 Thum
The THUM plant pots are made of stone, sand and polyresin. The pots are reminiscent of beautiful sandy beaches, where the sun shines, the sea sprays and the breeze blows.
Hvils vases
The mouth-blown HVILS vases in ultra-clear glass have an alluring effect. They are made in Europe by skilled glassmakers.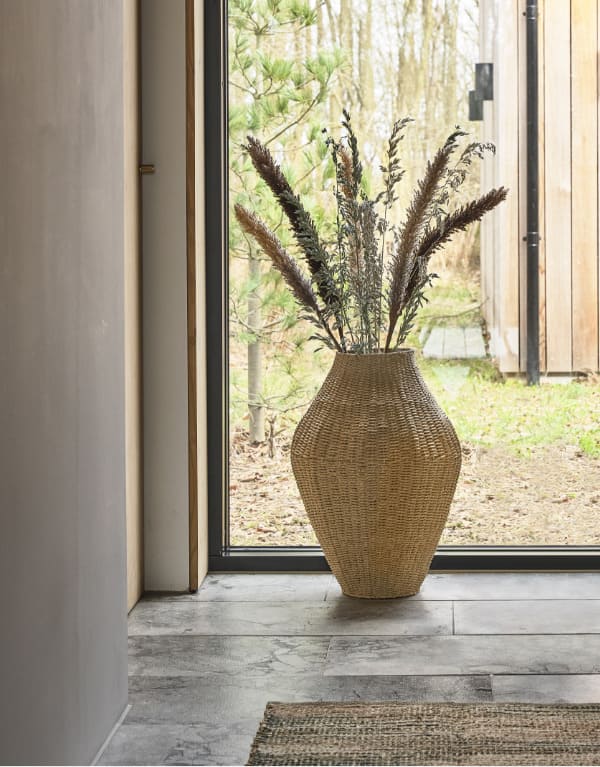 Varel
The VAREL vase is crafted from natural paper cord. It is eye-catching and requires a bit more space in the room.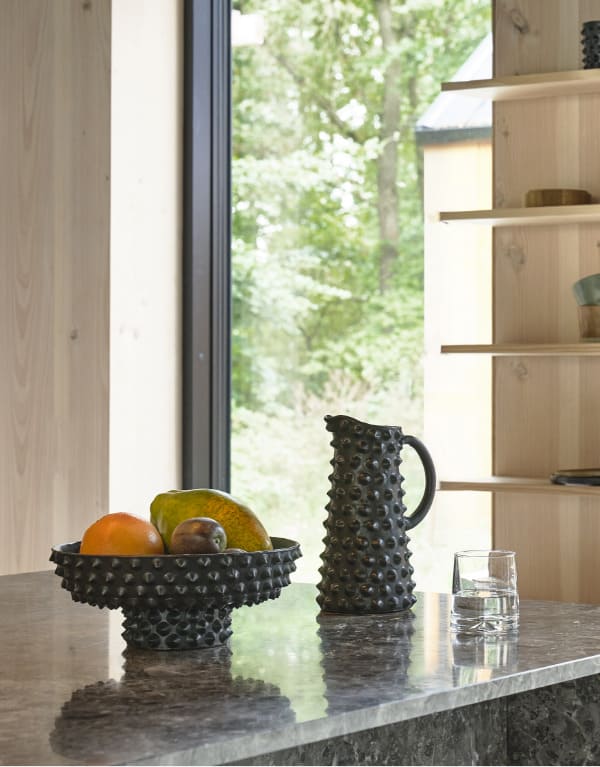 Vaest
An exquisite matte black ceramic collection with a beautiful and functional style. The spikes and matte black glaze give the series elements a raw expression.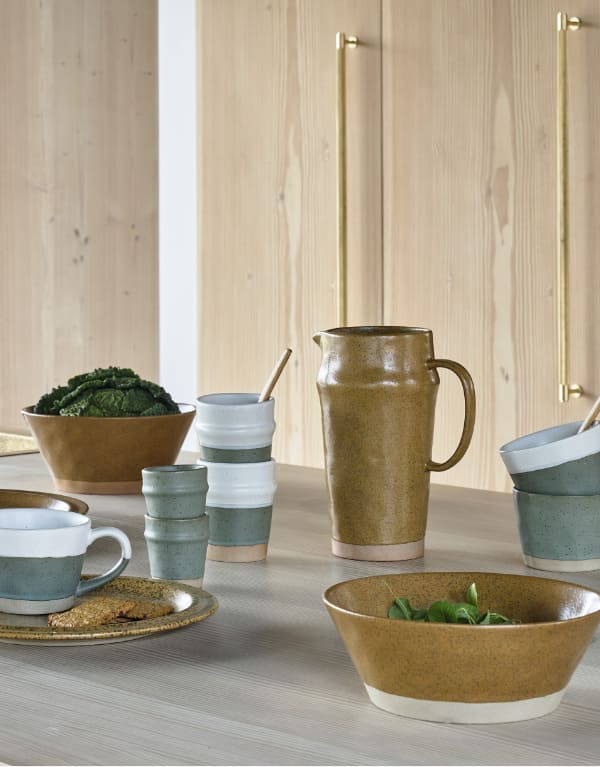 Evig
The series contains everything for a well-laid table and is suitable for both everyday and festive occasions. Mix and match items from the series as you please.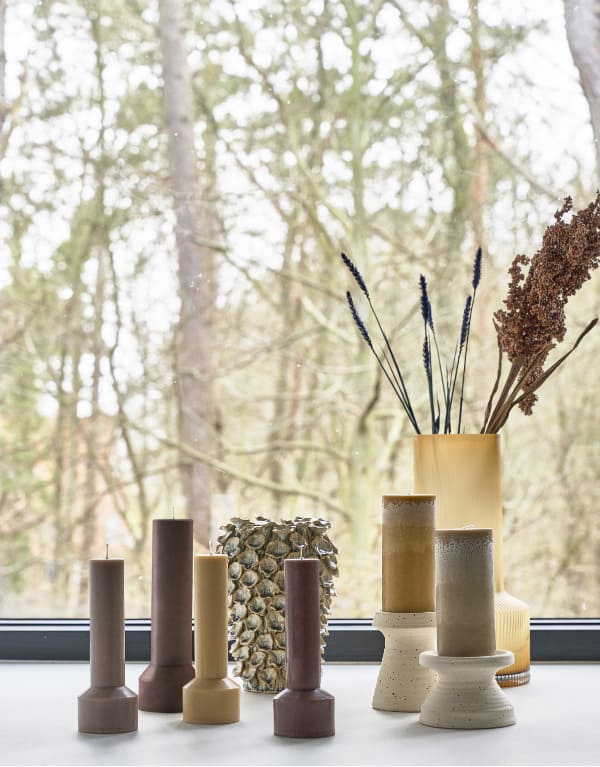 Hvils candles
Available in multiple colours, the decorative candle makes a beautiful addition to the décor. Only high quality materials have been used, providing the candle with the best burning performance.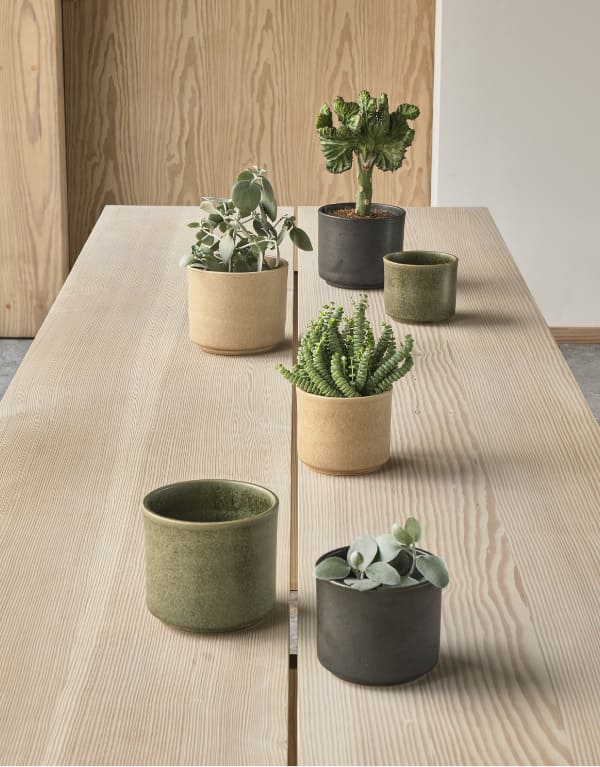 Leer
Let your plants come into their own in this stunning planter, which is available in an array of sizes and colours.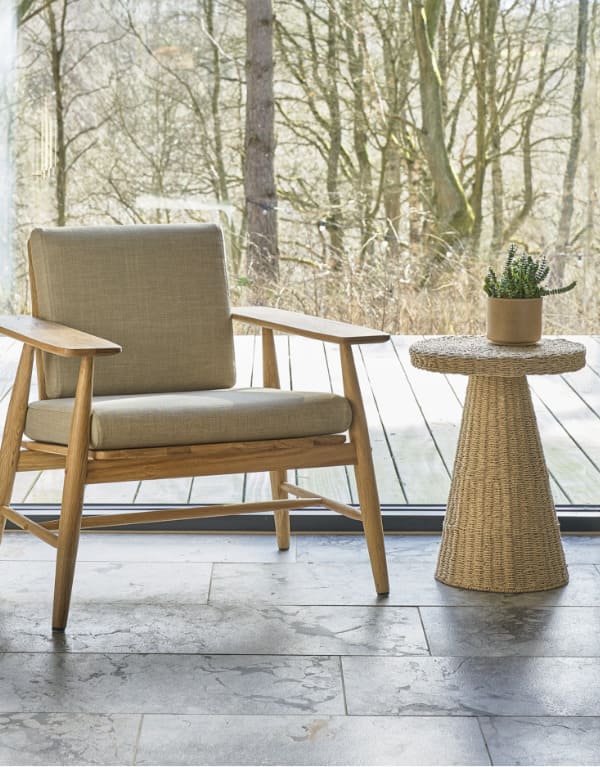 Varel
The sculptural VAREL side table with a cone-shaped base makes a decorative addition anywhere in the home, and is ideal as a side table next to an armchair or as a bedside table in the bedroom.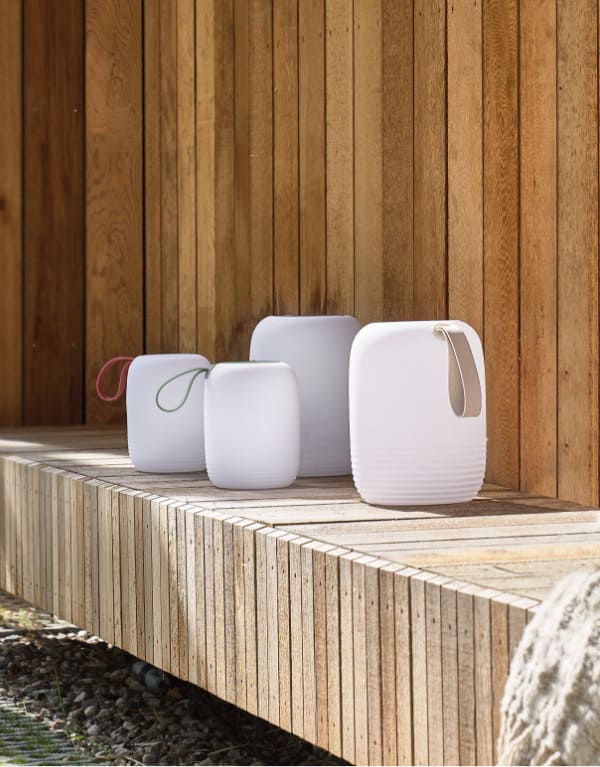 Hav
The HAV lantern speaker creates the perfect atmosphere for a garden party or a cosy BBQ evening, and contributes to a beautiful lounge atmosphere inside.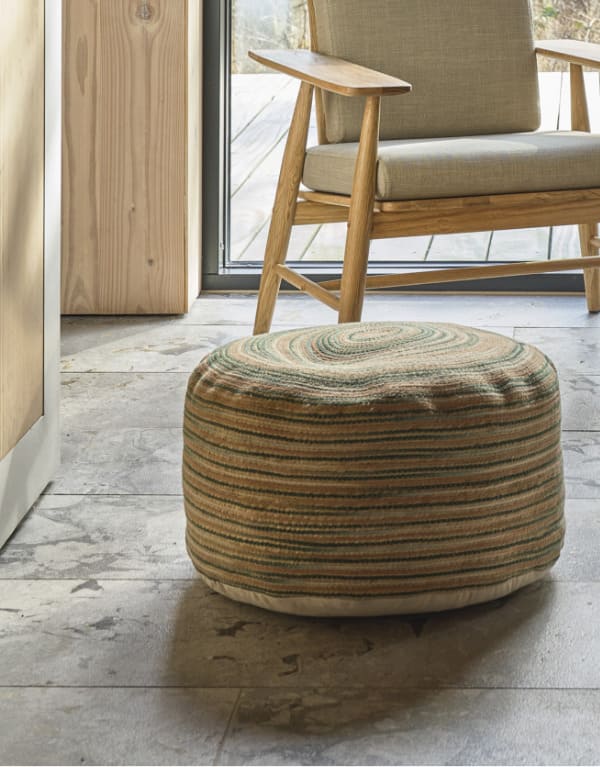 Varel
The pouffe is made of 60% jute and 40% cotton, and is filled with polystyrene balls. It is handwoven, meaning that no two are exactly the same. The green, natural and pink colours create a pretty pattern.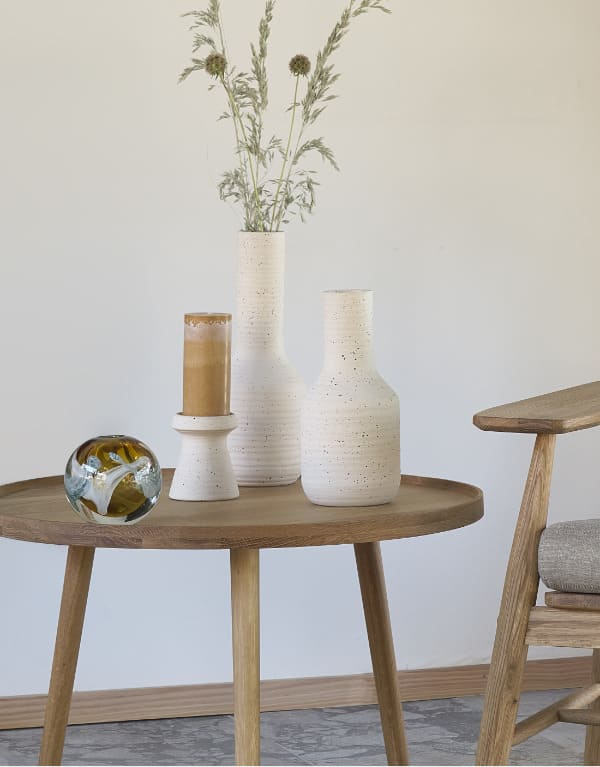 Elv
A series of beautiful and rugged stoneware products in off-white with small black dots. The simple design language and natural materials give a discreet and aesthetic appearance.
Villa Styles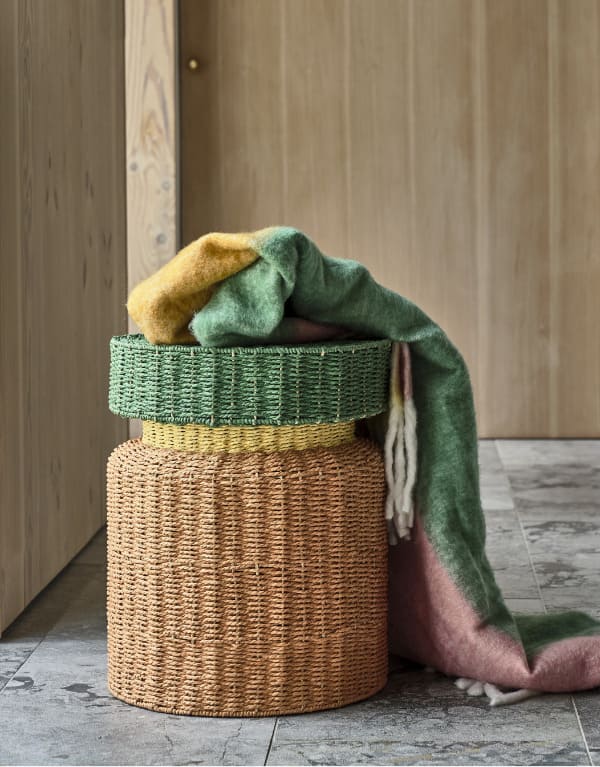 Stool
Colourful stool crafted from paper cord. Paper cord is a strong and durable natural material that is made with twisted strips of paper.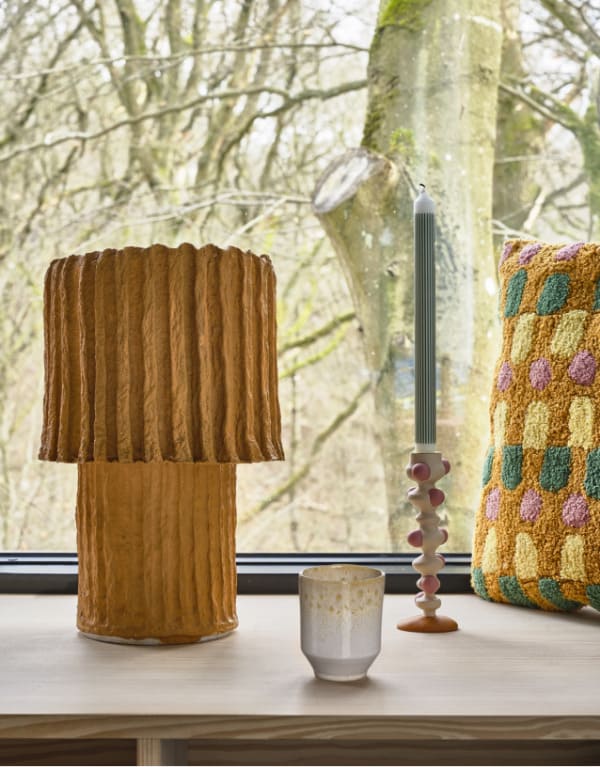 Lamp
Handmade lamps in papier-mâché. Makes it possible to create a multitude of beautiful shapes. The lamps are GRS certified.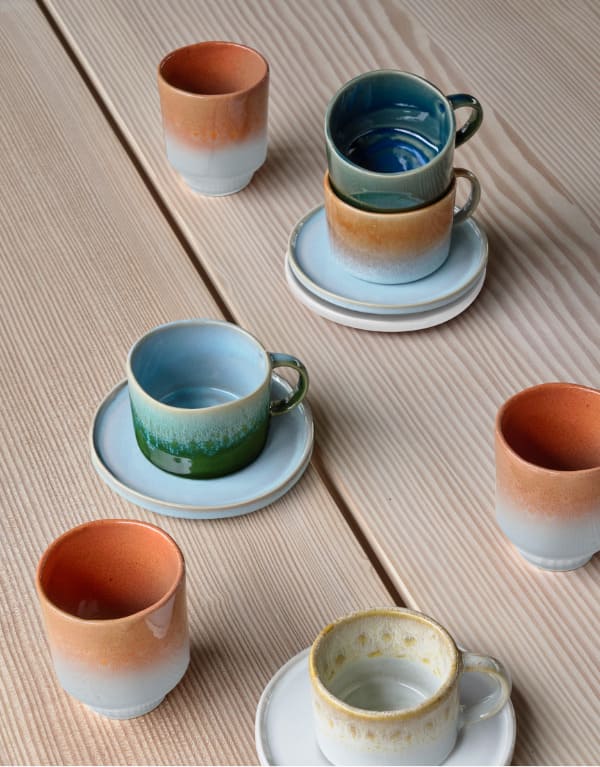 Stoneware
The stoneware range can be mixed and matched to create a personalised dinnerware presentation. The wide range of colours offers something for every taste.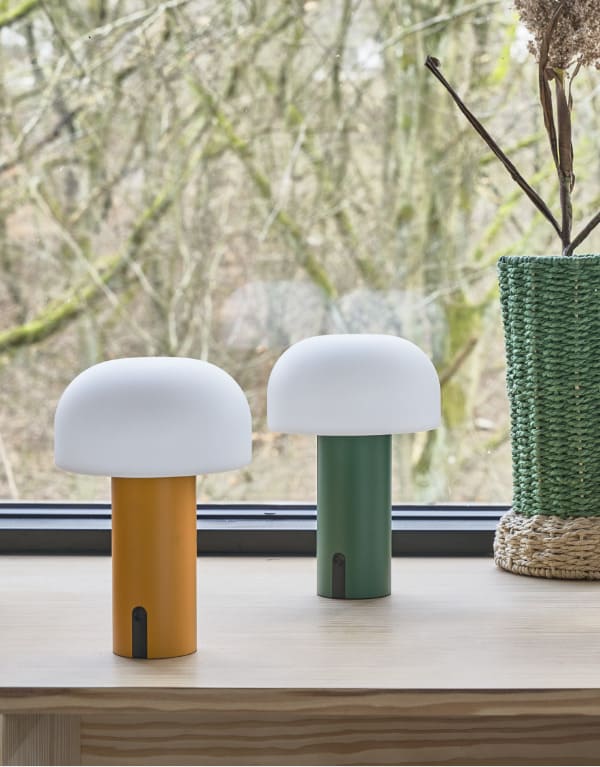 LED lamp
This wireless LED lamp for indoor and outdoor use is easy to move around, which is ideal when light is fading on the decking, for a bedside table, or anywhere else in the home.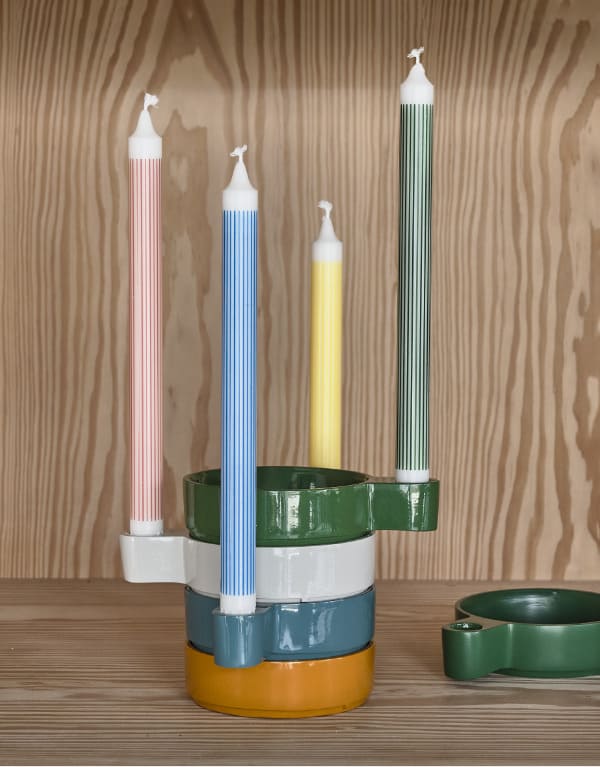 Stack candlestick
The candlestick can be used alone, or several can be put together to create a personal candlestick display. Up to four candlesticks can be stack, making this candlestick perfect to use as an Advent candle at Christmastime.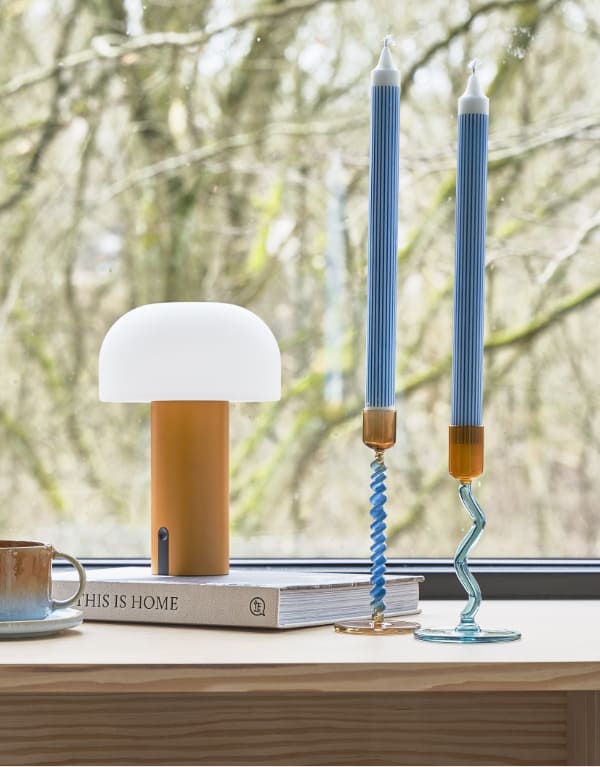 Glass candlestick
The colourful glass candlesticks are crafted by hand by skilled artisans, giving each candlestick its own unique character.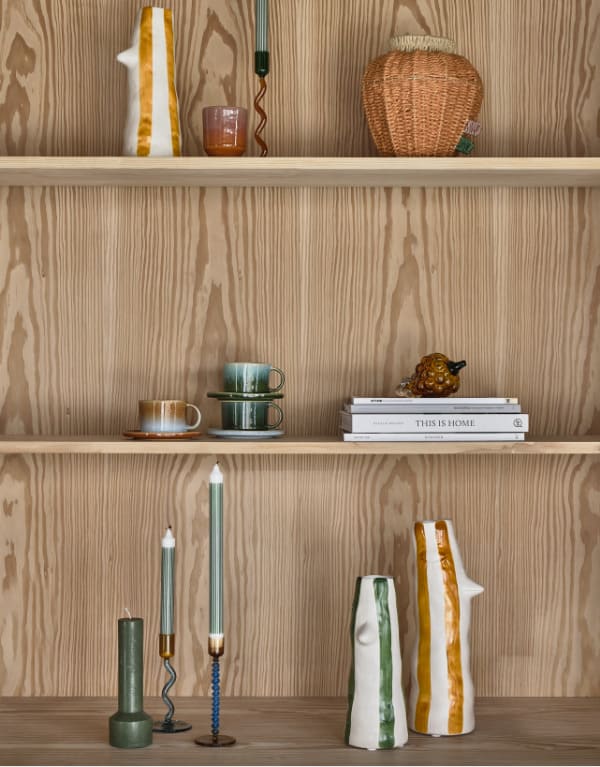 Candles
They add colour to the home in a discreet way. The candles carry the Nordic Swan Ecolabel.