Simple yet beautiful packaging
Villa Collection Denmark is representative of the modern Scandinavian mood with a cool international look, and our products are a stylish and simple addition to any modern interior.
All Villa Collection Denmark products come in a brown box with a white label.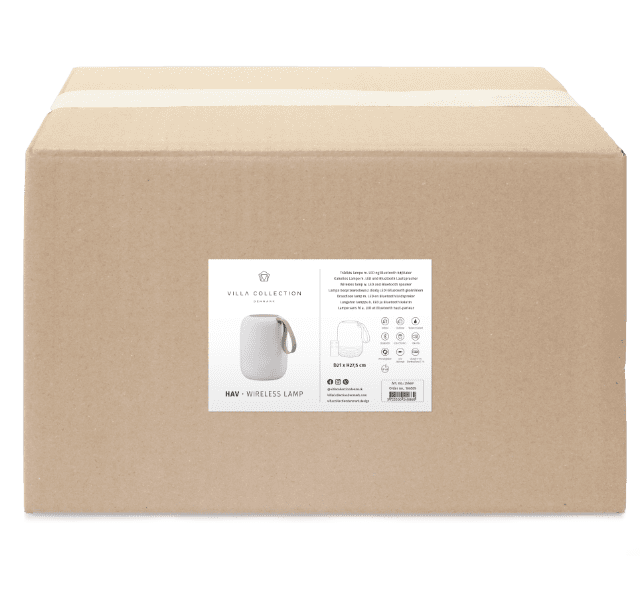 Consideration for our home
We prioritize delivering products of the highest standard
to our customers, and at the same time we actively strive
to protect our planet. As part of our initiatives, all Villa
Styles textiles bear the OEKO-TEX® Standard 100 label.
This certification means that consumers are guaranteed
effective protection against undesirable chemical
substances. Our engagement is also reflected in our first
Global Recycle Standard (GRS) label, which is a
certification standard for products made with recycled
content. GRS certification verifies that a product contains
at least 20% recycled material and that it meets certain
social and environmental criteria. That's something we're
very proud of! We have also chosen not to publish
printed catalogues in order to minimize our paper
consumption.