Tempting tableware
Fjord has an amazing look and has a
unique surface, as the reactive glaze is
made by hand on each and every one of
them.
The charm is that not two are alike, as
both colour and surface may vary. The
series consists of 4 wonderful colours and
surfaces in the form of a dinner plate, a
lunch plate, 2 bowls, a mug and an 
espresso cup.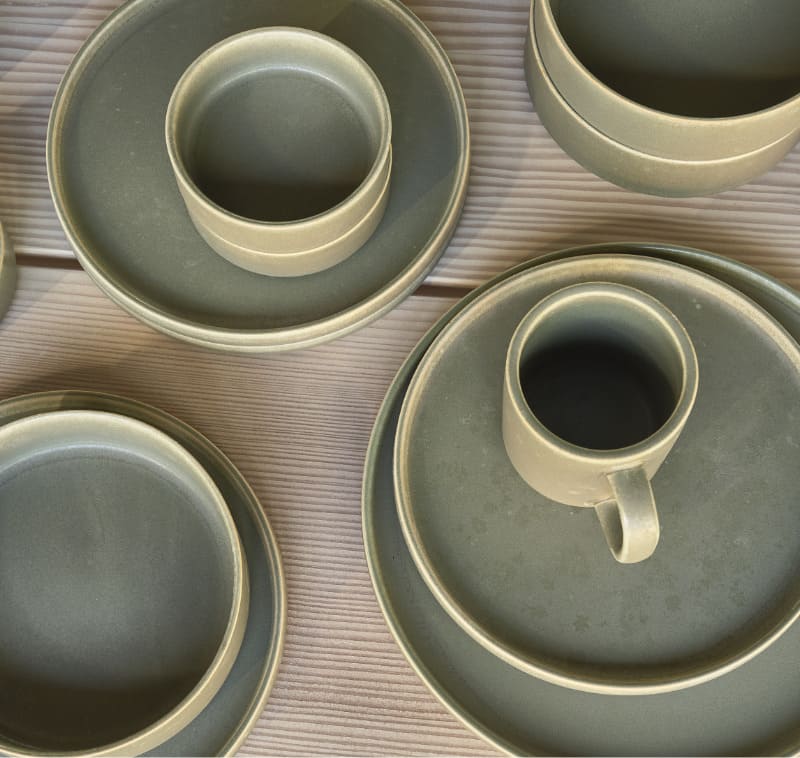 Mugs
Plates
Bowls
Four colours
The beautiful porcelain with a reactive glaze has an amazing appearance with a completely unique finish, as
each product is handdecorated and therefore colour and surface may vary.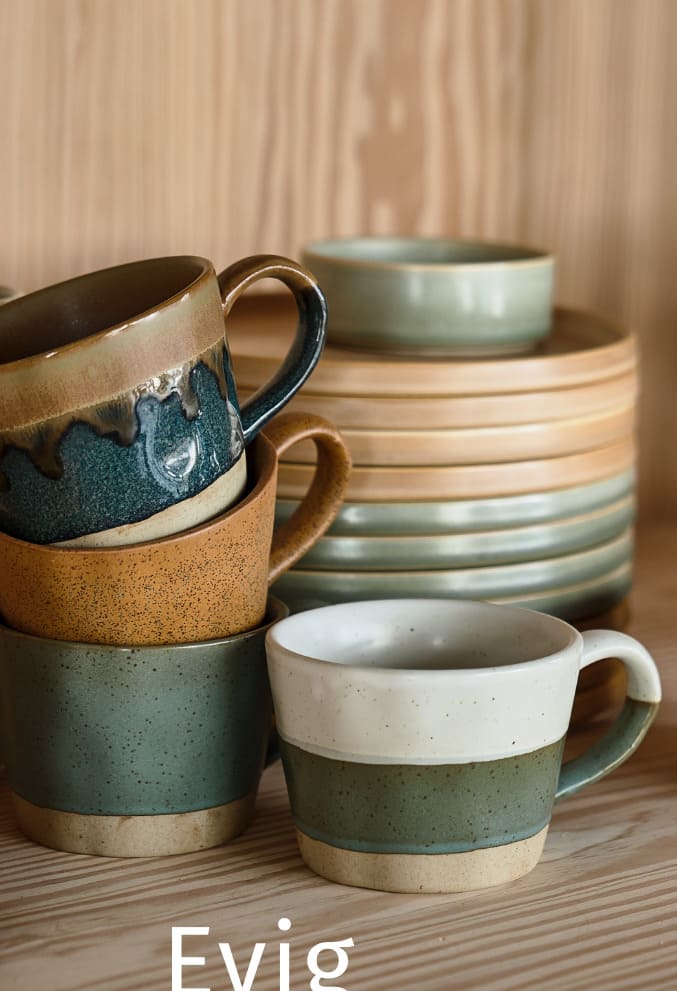 Almost the same yet
completely different
Mix and match items from the EVIG series
as you please. For instance, the green bowl
is a great match with both the green mug
and the green and white-coloured mug.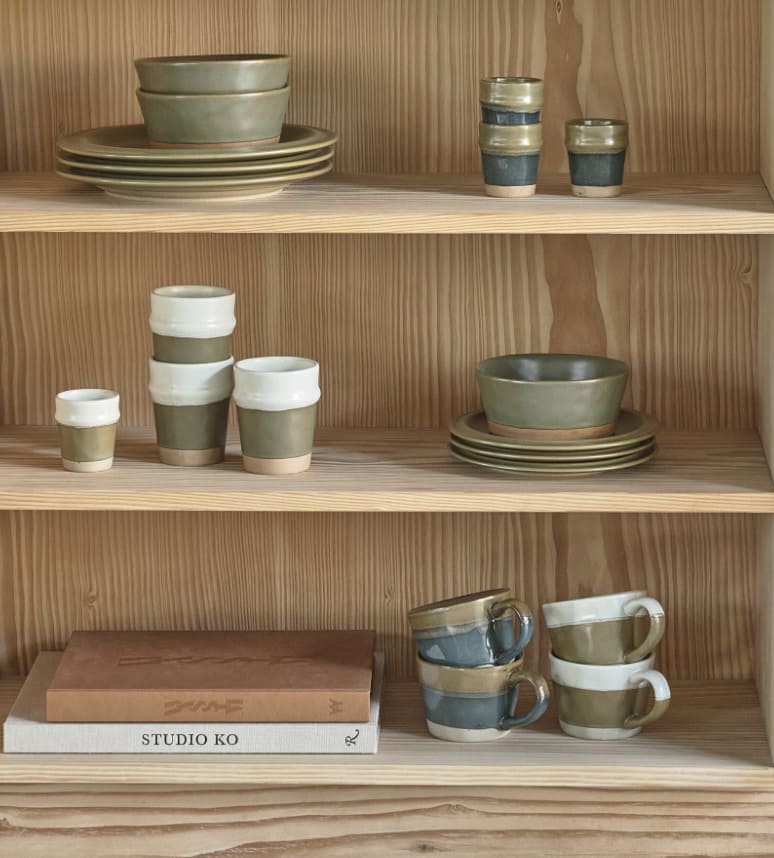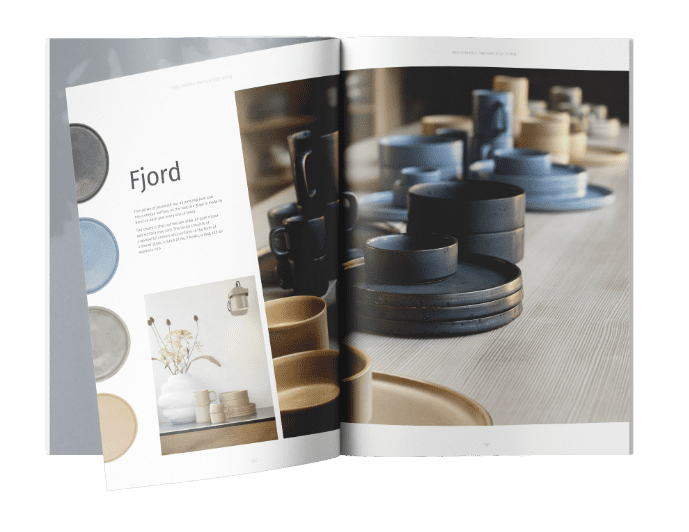 Dining
Stylish dinnerware makes the dining experience even
better. Eating is about more than just the flavour of
the food. We also "eat with our eyes", so visual
presentation plays a big role in our enjoyment.
See catalogue